Hi, I'm Edoardo. I'm the owner of Wanderlust Scooter Rental located in Rawai, close Nai Harn Beach, in the heavenly island of Phuket!
Do you need a motorbike? Click down here to check the prices or contact us.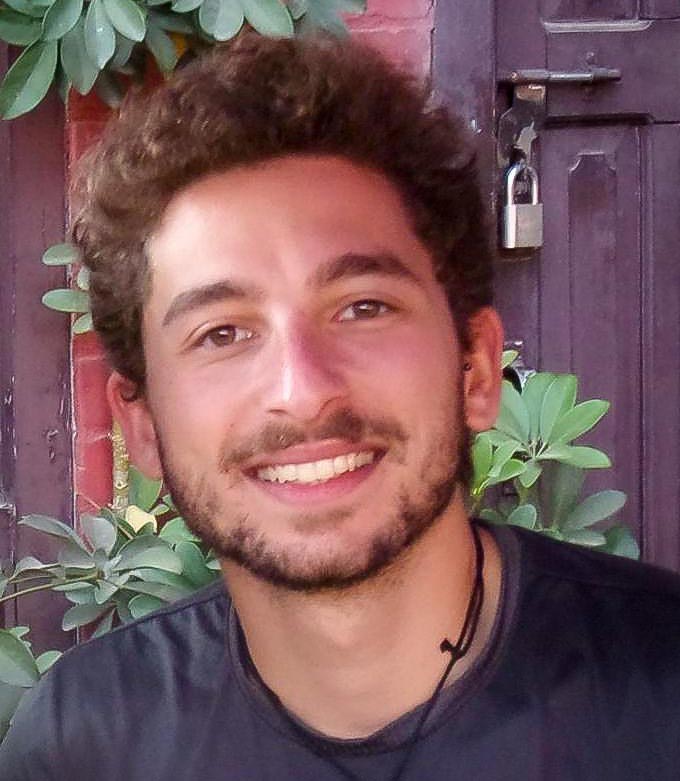 You can find us here.
Many travelers who visit Thailand choose to move in total freedom and autonomy, choosing the most comfortable, quick and convenient option such as scooter rental.

Two wheels have always been a symbol of freedom and independence and for your holiday in Thailand they can be an excellent choice, especially if you think about in terms of:
Time gained
Low costs
Maximum independence and autonomy in your sightseeing
Possibility to visit places with few tourists.
On the contrary, choosing to move around by public transport and organized tours presents cons such as:
Heavy traffic at rush hour
Departure and arrival times not always respected,
Fast-paced guided tours that leave little to no time to visit places of interest at your own pace.
Hidden beaches and lesser frequented places are not well linked by public transport and these are exactly the places that can turn out to be real hidden gems ready to be discovered.
Getting around Phuket by motorbike will give you the freedom to go wherever you want, whenever you want!
At Rawai Scooter & Motorbike Rental we have many different bikes, scooters and motorbikes to chose from.
Small Scooters and Small Motorbikes Hire Service:
Big Scooters and Big Motorbikes for Rent Service:
Here the table of prices.
| | | | |
| --- | --- | --- | --- |
| Model | 1 Day | More than 5 Days | 1 Month |
| Honda Scoopy 110 | 250 Bath | 200 Bath | 2990 Bath |
| Honda Click 125i | 290 Bath | 250 Bath | 3500 Bath |
| PCX 150cc | 390 Bath | 350 Bath | 5900 Bath |
| Nmax 155cc | 390 Bath | 350 Bath | 5900 Bath |
| Forza 300cc | 590 Bath | 550 Bath | 13900 Bath |
Just contact us… Mobile and Whatsapp: +66(0)642369895 (Edo)
Renting is simple, all you need is:
Copy of passport
Driver's license
How to Rent a Scooter or Motorbike in Rawai Nai Harn Beach Phuket
We already know that all of you love to travel. But we know it's not always easy. It's like an adventure: sometimes it's okay but often there are unexpected events. so if you want to visit Thailand to the best of your possibilities, for example, we suggest you to inform yourself and keep in mind your schedule to avoid getting lost in the cities and choose to rent a scooter, why?
So you won't waste time waiting for buses, you will avoid the scam attempts of renting tuctuc and taxi drivers exaggerated.
Beyond that: safety first. So, always wear a helmet (we will provide it, for sure) and be careful.
The rules are scary but don't worry, it's all very simple and knowing them will help you to protect yourself and arrive prepared for your adventure. You will need a copy of your passport, a copy of your driving licence and your credit card.
Remember that gasoline is part of the rental cost, as it is everywhere else in the world. On average it costs 30 baht per liter. Remember to check and point out to your renter, the level of gasoline, at the time of your rental. You will have to return it to the same initial condition.
Riding around Rawai on a scooter is really fun and practical. Our scooter rental is at your disposal in the heart of Rawai to meet your tourism needs. We suggest you to put us as your first stop on your roadmap as soon as you arrive in town. Our Asian motorcycle rental shop opened recently. It is my family business and is open 24 hours a day.
Feel free to ask anything or give us feedback so that we can improve our services.
We Do Our Best to Satisfy Every Customer with Care with Our Service
Of course we will be happy to provide you with any information you would like about the rental and places to visit in Phuket and the many activities you can undertake in Phuket.
ou have to report to the local immigration office within 24 hours. Then make sure that your host, even if informally, communicates with the appropriate authorities. ALWAYS take your passport with you, you must be identifiable to law enforcement if necessary and your passport is the only way to guarantee it.
Hire Motorbikes and Scooter in Rawai Phuket and Nai Harn Beach: the Rules of the Service
First of all, remember that in Thailand driving is on the left. It seems trivial but at first, it was really a problem for me.
Thai people on the road are very relaxed. The risk of an accident is always around the corner, especially for bikes.
And especially for bikes that don't meet the standards of maintenance and insurance that we are used to, so be very careful who you rent what.
Which Languages We Speak in Our Shop in Rawai Phuket Nai Harn Beach
In our shop we speak English, Spanish and Italian fluently and as you can guess from the name, we are also incurable travelers.
In short, feel free to ask us anything, to give us comments and suggestions so that we can improve our services.
We will be happy to provide you with all the information about the rental services, places to visit in Phuket and how to make the most out of your holiday.
Everyday we do our best to meet the needs of our customers and below you can read the reviews left by our satisfied customers.
One last piece of advice: many western tourists rent large displacement scooters attracted by the low price but having no experience, they suffer and cause accidents, even serious ones. My advice is to know your limits: if you only drove a fifty, better to use a fifty also here in Thailand. So we did it ourselves and we had fun like crazy and we didn't take any risk.
Important Infos about Petrol and Gasoline in Phuket
We will provide you the scooter with a full tank and you will have to return the scooter to the rental point with the same amount of fuel it was delivered, otherwise you will need to pay 50 baht per liter.
Useseful Tips about Safety and Driving in Thailand and in Phuket
As in every part of the world, also here in Thailand the traffic can be treacherous but with the utmost attention, respect for traffic signs and the use of an helmet, you can move easily and safely here too .
Yes I know, for someone driving on the left side of the road can be a concern but after few minutes in the saddle you will find out that driving around the island of Phuket will be a fast and fun travel experience that you will always carry in your heart.
Petrol Prices Around the Island Are Very Affordable
Our scooters use the "95" (octane indication) which costs around 30bath/lt, this means that a full tank will cost you around 120 Bath at petrol stations.
While driving around the island, you will definitely notice some vendors on the roadsides and elsewhere, willing to sell you bottled fuel.
Well this is not a convenient choice, as you would pay more than double of the price of a regular gas station. I always recommend refueling from gas stations and keeping this option only for situations of extreme emergency.
Useful Addresses in Phuket Thailand Are:
Police emergency number: 191
Police number for tourists: 1155
Here in Thailand, there are no access bans but the so-called directional bans and it's easy to get confused; another difficulty you might encounter when it comes to signs is that they are often written only in Thai, so it's vital for a European tourist to always have a portable GPS navigator loaded and connected
In case, which we don't wish you, but it may happen, you have an accident, we suggest you to behave as follows: declare everything to the authorities immediately and be ready to pay for the damage done to the scooter out of your own pocket. If there is damage to the scooter, you will have to repair it yourself, if you have caused damage to someone else's property, you will also have to pay for it.